Patricia Prendergast, River Reflection
> CURRENT EXHIBITS
> UPCOMING EXHIBITS
> PAST EXHIBITS
> CALL FOR ARTISTS
> LAYAWAY PLAN
Coming Up
Upcoming Exhibits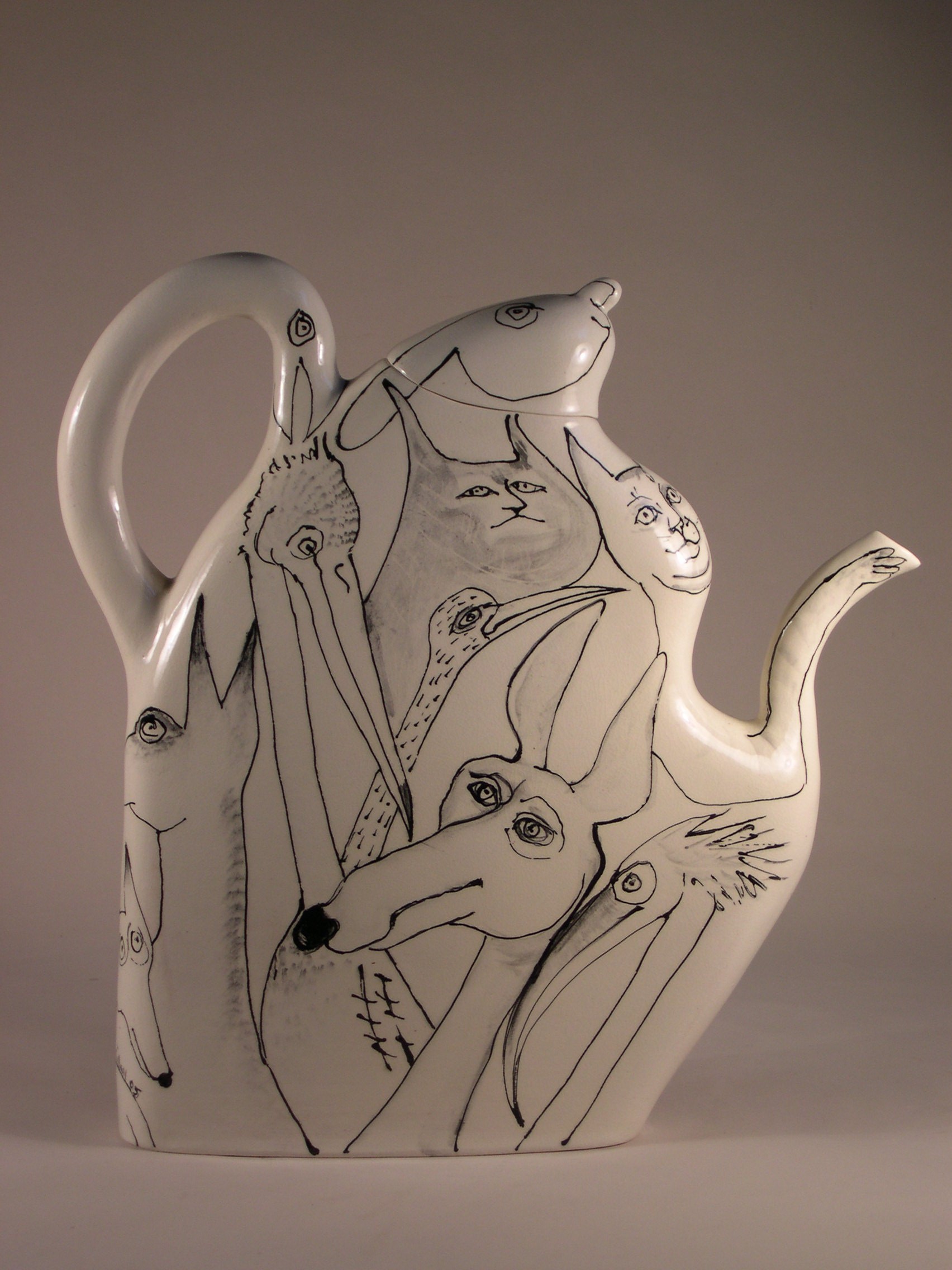 A whitman's sampler: quilts & ceramics by daphne gillen
December 3 – 26, 2021
Reception: December 10, 6-9 PM
The Pence Gallery presents a one-women exhibit from December 3-26, 2021, featuring the extraordinary art of Daphne Gillen. Gillen lives in Redwood Valley and exhibits throughout the region, primarily in ceramics and the fiber arts. Gillen has exhibited her work for over thirty years, and this exhibit will be her ninth time exhibiting at the Pence Gallery
Her art features animals that are reminiscent of folk art, with their lively expressions and playful actions. Gillen's ceramic work on display includes a wide variety of forms, from vases and sculptures to teapots. Her small-scale art quilts will charm and impress viewers by her ability to create a scene with bits of fabric and thread.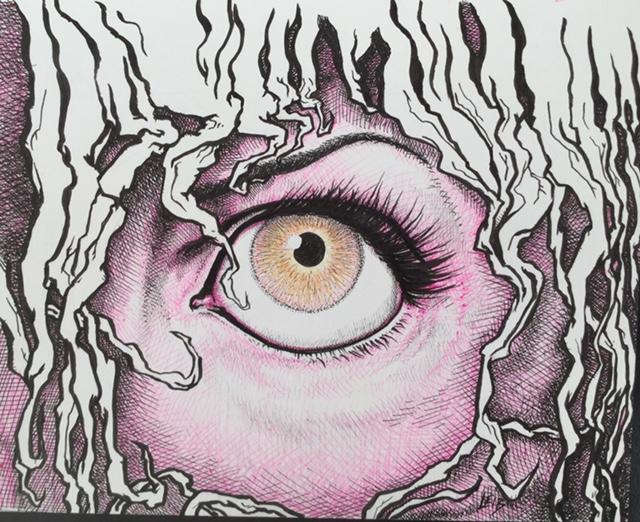 Artwork by Chris Leib
Lover's eye
January 7 – January 30, 2022
Reception: January 14, 6-9 PM
Lover's eyes, or eye miniatures, were popular in Great Britain from the late 1700s through the Victorian era. Typically painted on a small piece of ivory, an eye miniature depicts a single eye, representing the gaze of a loved one. Thought to have been originally created as a secret token of love, these mysterious portraits were oftern worn as jewelry. Thousands survive today, but for the most part, their subjects and the artists who created them are unknown.
The local and regional artists in this exhibit have uniquely explored the lover's eye theme in various ways. Stellar participating artists include Steven Levin, Adam Forfang, Chris Leib, Kirstine Hansen, Natasha Dikareva, and Laurelin Gilmore, among others.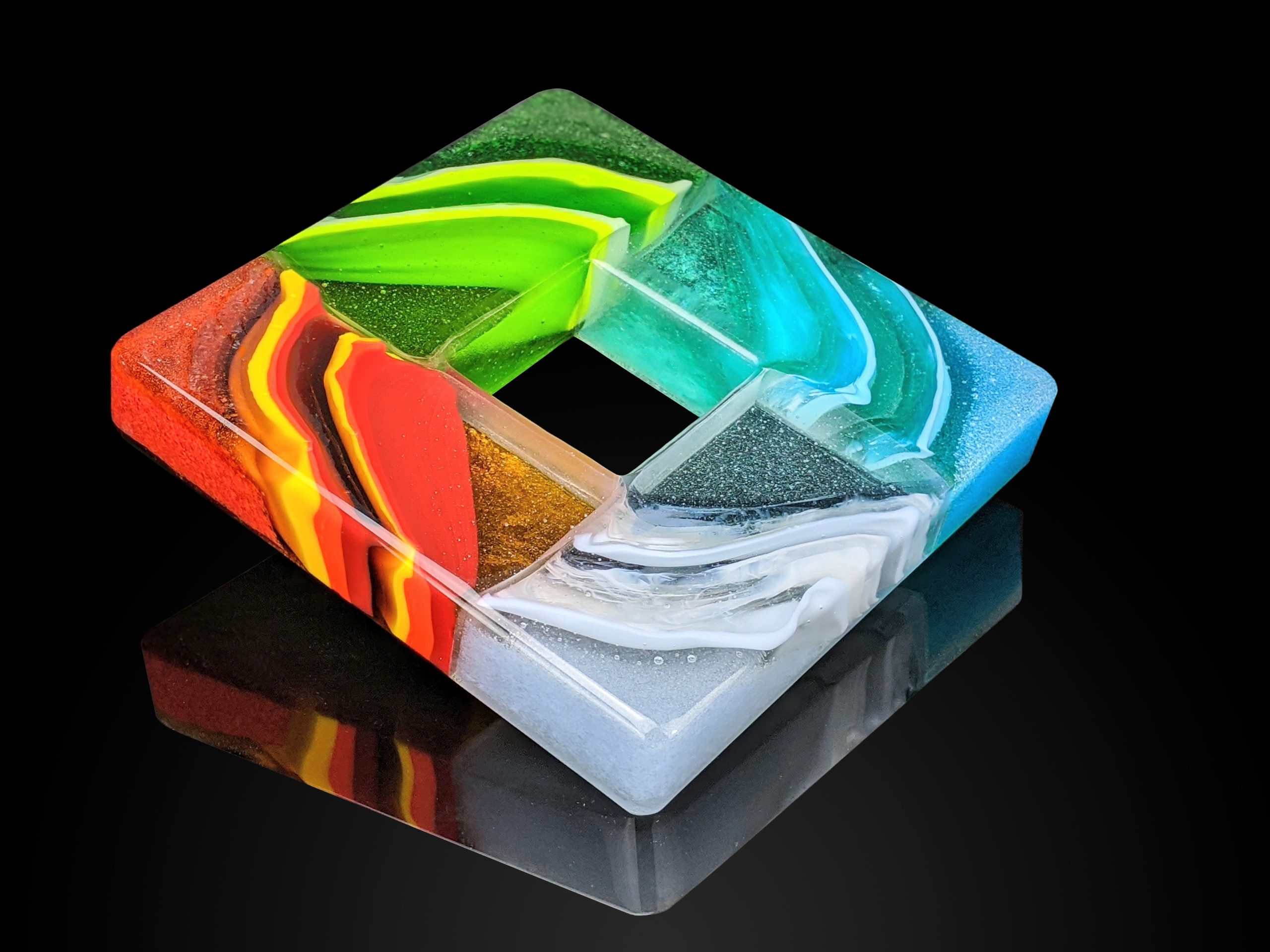 SEAN FREE ALCALA: under the surface
January 7 – February 25, 2022
Reception: January 14, 6-9 PM
This exhibit celebrates the exquisite glass sculpture of Sean Alcala, the winner of the Pence Gallery Emerging Artist Award for 2021. Alcala connects his medium if glass to water, using art to critique and question our role in conserving this vital element in our ecosystem. His kiln-formed sculptures evoke a sense of captured time and movement, through his careful control of layered colors, textures, and shapes. Playing with the ability of glass to reflect or absorb light, the artist alters the glass to play with its transparence and opacity. As he writes, "I invite my viewers to look beyond texture and form, to explore the internal space…to discover what exists under the surface." In this regard, he connects our visual journey to our environmental plight, offering us a chance to rethink our relationship with the natural world.
Sponsored by James R. & Suzette M. Smith as part of the Pence Emerging Artist Award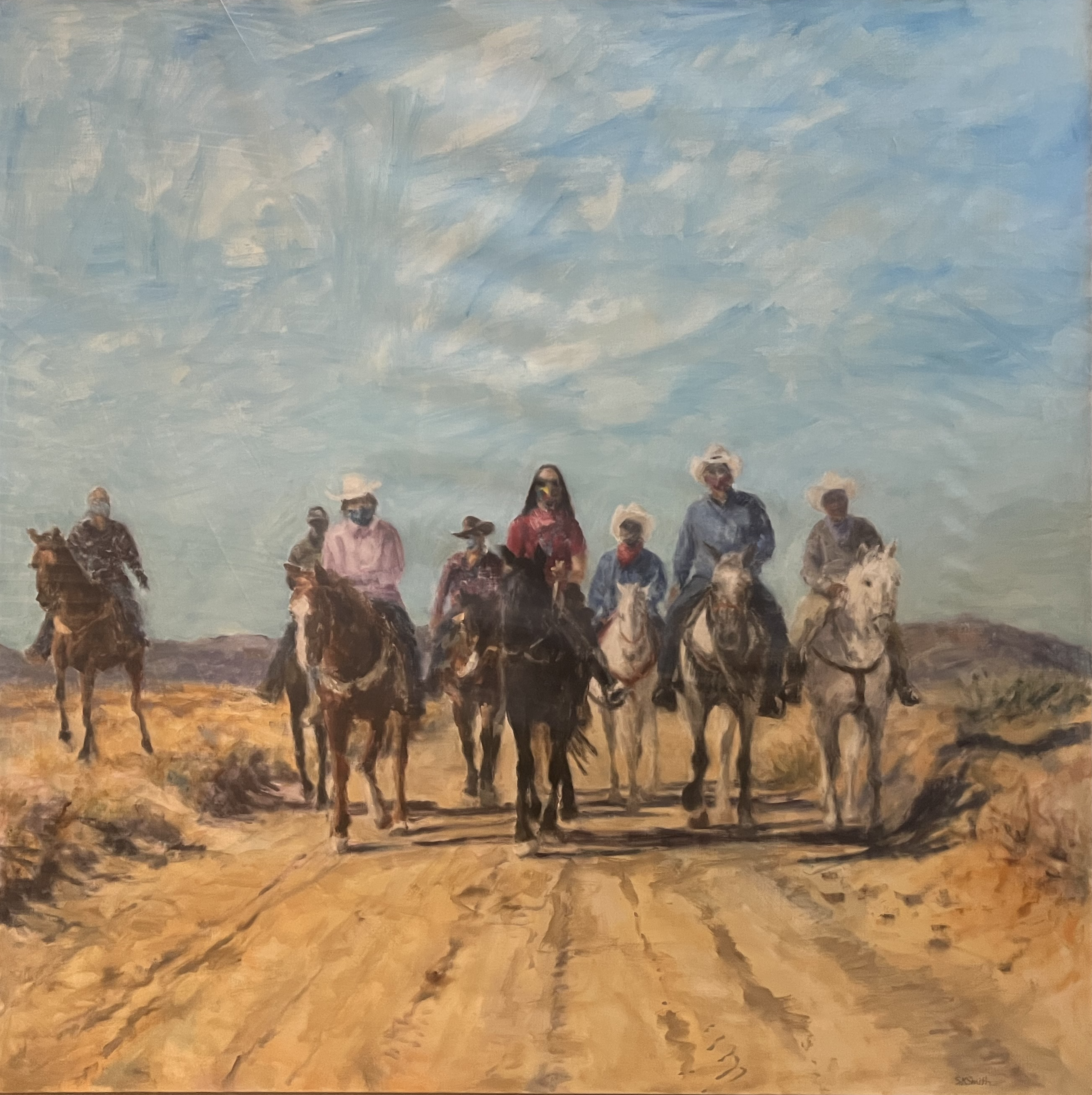 Artwork by Sally Smith
2020
January 14 – March 1, 2022
Reception: January 14, 6-9 PM
The undeniable power of artist lies in their ability to translate the everyday experiences of our personal lives into something tangible that speaks to larger social and political forces at work. The366 days that constituted the year 2020 were filled with huge historic changes in America and throughout the world. Faced with nearly a year of sheltering in place, regional artists used their art making to process and expand upon critical events such as the COVID-19 pandemic, widespread fires throughout the West Coast, the Presidential election, and the Black Lives Matter movement. This exhibit will include work by invited artists such as Lynn Beldner, Andres Alvarez, Jamie Angelo, Orin Carpenter, Sally Smith, and Jennifer Nachmanoff, as well as a large 'community' wall of art submitted by scored of artists.