Patricia Prendergast, River Reflection
Upcoming Exhibits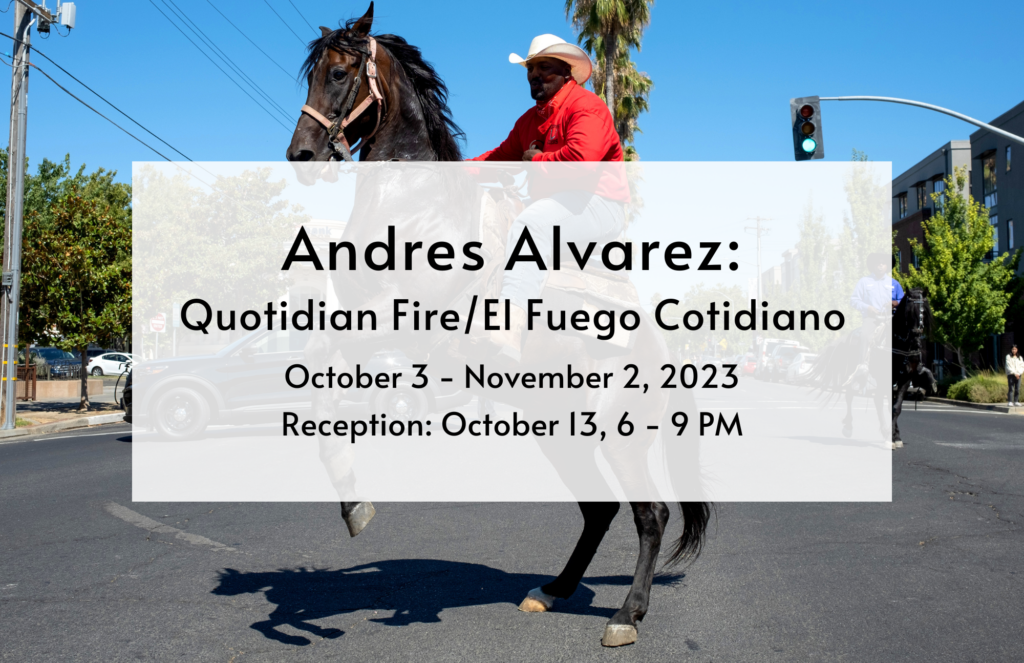 Andres Alvarez is a peripatetic photographer whose realm is the street. He keeps an eye out for the absurdities of daily life, pointing out ironies and contradictions, while still celebrating the exuberance of living. He has largely focused his lens on the streets of Sacramento, documenting the cultural celebrations, practices, and daily life of the diverse people who live in the region. His careful attention to the formal elements and the beauty of color is always present, even as he captures the conflict and economic disparity present in our own backyard.

This exhibit is sponsored by Helen Richardson.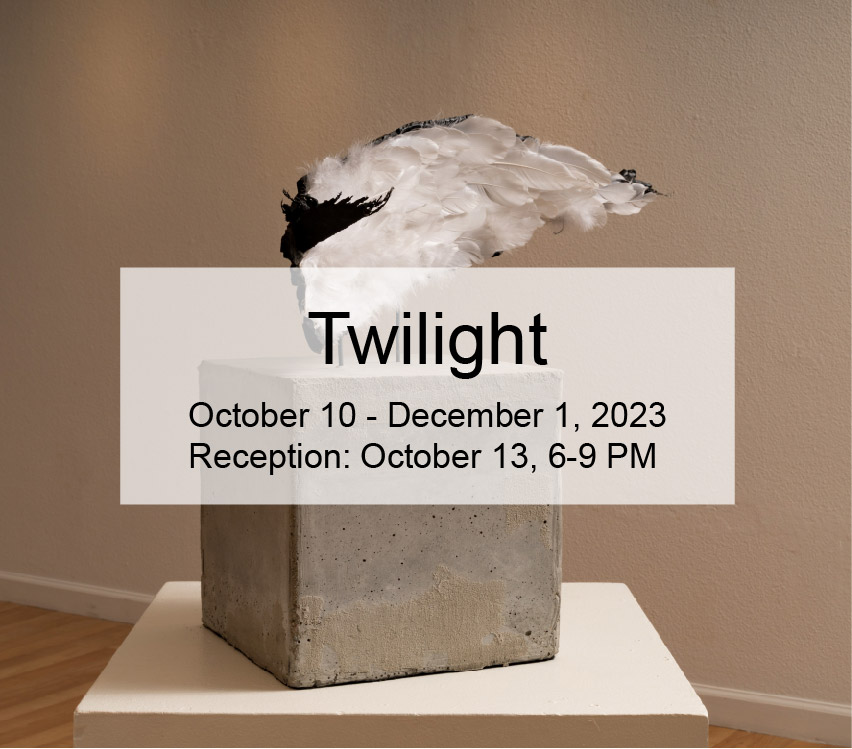 Twilight is the time of day when light fades, marking that the day is done, and darkness is impending. For artists, more than simply a time of day, 'twilight' can function as a sort of in—between space, opening up boundaries between formerly distinct objects or ideas. In this liminal space four artists from Siskiyou County—Belinda Hanson, Chris Clother, Cathy Valentine, and Carol Jenkins– working in distinctly different media, address the very real changes they've encountered over the past three years. Through installations, mixed media, paintings, and assemblage, they address their relationship with nature, light, and the vagaries of life as we know it.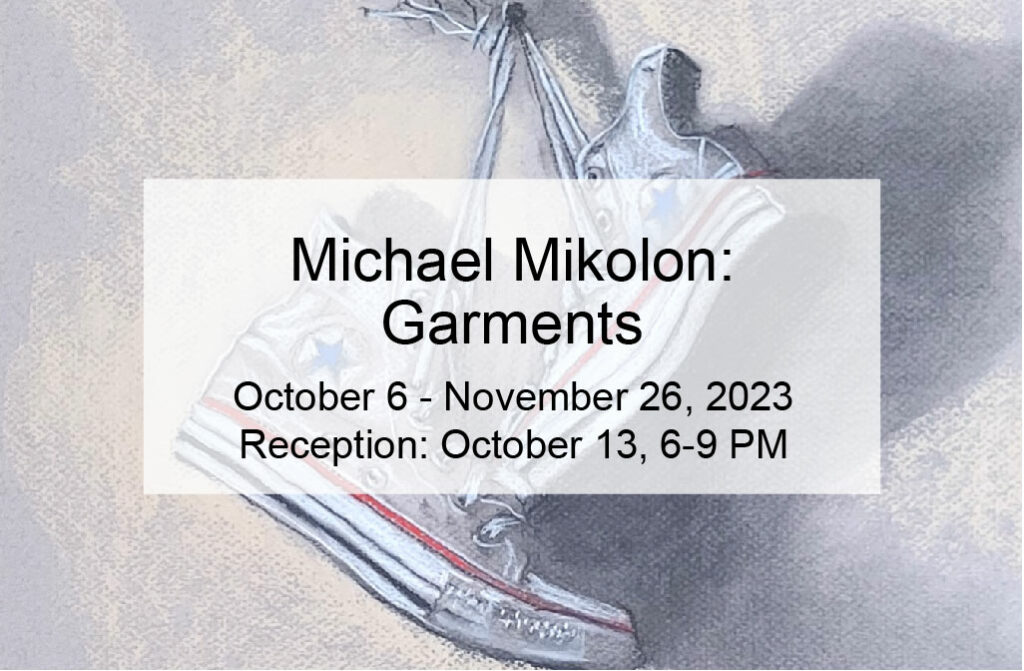 Michael Mikolon delves into the intricate relationship between clothing and identity, and the stories inherent in our garments, in a new series of drawings. Created using pastel and charcoal on Canson paper, these works explore the connection between clothing and the individuals who choose to wear them. Clothing in these drawings allows us to express our individuality, values, or cultural identity. A simple cap or dress can evoke powerful personal memories, showing how garments can play a transformative role in our lives.