Patricia Prendergast, River Reflection
Coming Up
Upcoming Exhibits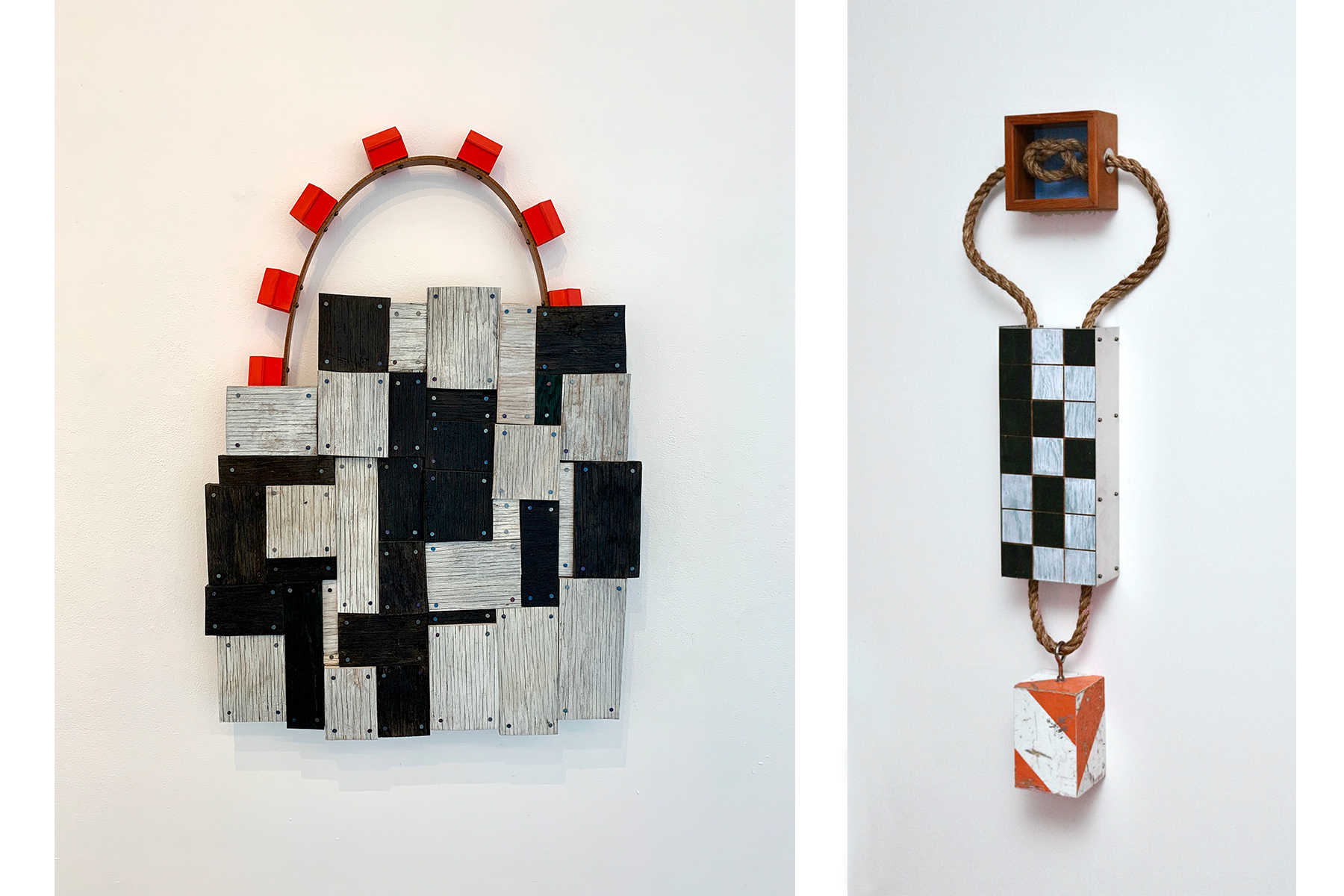 Worthy mysteries:
New work by steve briscoe
October 5 – November 5, 2022
Artist Reception: October 14, 6 – 9 PM
Steve Briscoe's current exhibit, Worthy Mysteries, includes a stunning selection of sculpture, paintings, and installations that invite both contemplation and joyful delight. Using ordinary objects such as boxes, signs, stencils and scrap wood, he builds structures that seem both crafted and improvised. His constructed ambiguous tools tools point to our universal ability to create implements that contain the potential for creative use and abuse. In his paintings, Briscoe questions our ability to build a complete understanding through language. Bits of words, diagrams, and symbols float across fields of color, offering multiple entry points to communication. Briscoe's work embraces the simplicity of the everyday object—the tool, the box, the sign—but recontextualizes it to allow for a new understanding of our world as we experience it. Sponsored by MAK Design + Build.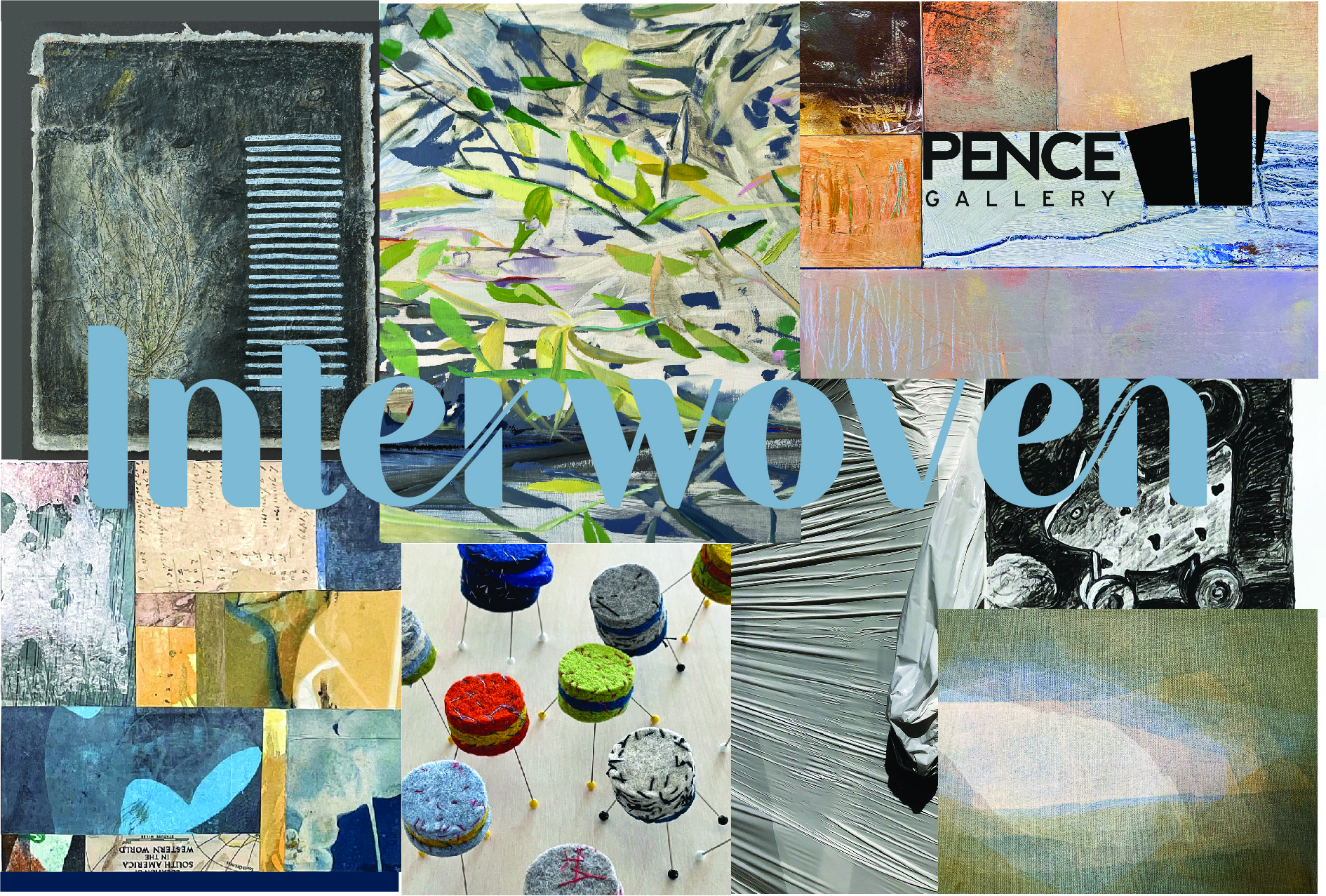 Group Exhibit
October 11 – November 27, 2022
Artist Reception: October 14, 6 – 9 PM
Interwoven presents work by a cadre of working artists united by the issues of creating art in our time. Members originate from places as distant as India and Germany, and as near as Davis and Woodland. Educated in many aspects of art and design, the group shares a deep curiosity and immersion in art. Their concerns are reflected through their unique pathways to artistic expression, playing out in art forms such as paintings, collage, photography, and sculpture. Sponsored by Rosa Marquez & Yatish Mishra.
Participating artists include Lynn Beldner, Joan Jarvis, Hannah Klaus Hunter, Rachel Kline, Jamie Madison, Edith Sauer Polonik, Sara Post, and Binuta Sudhakaran.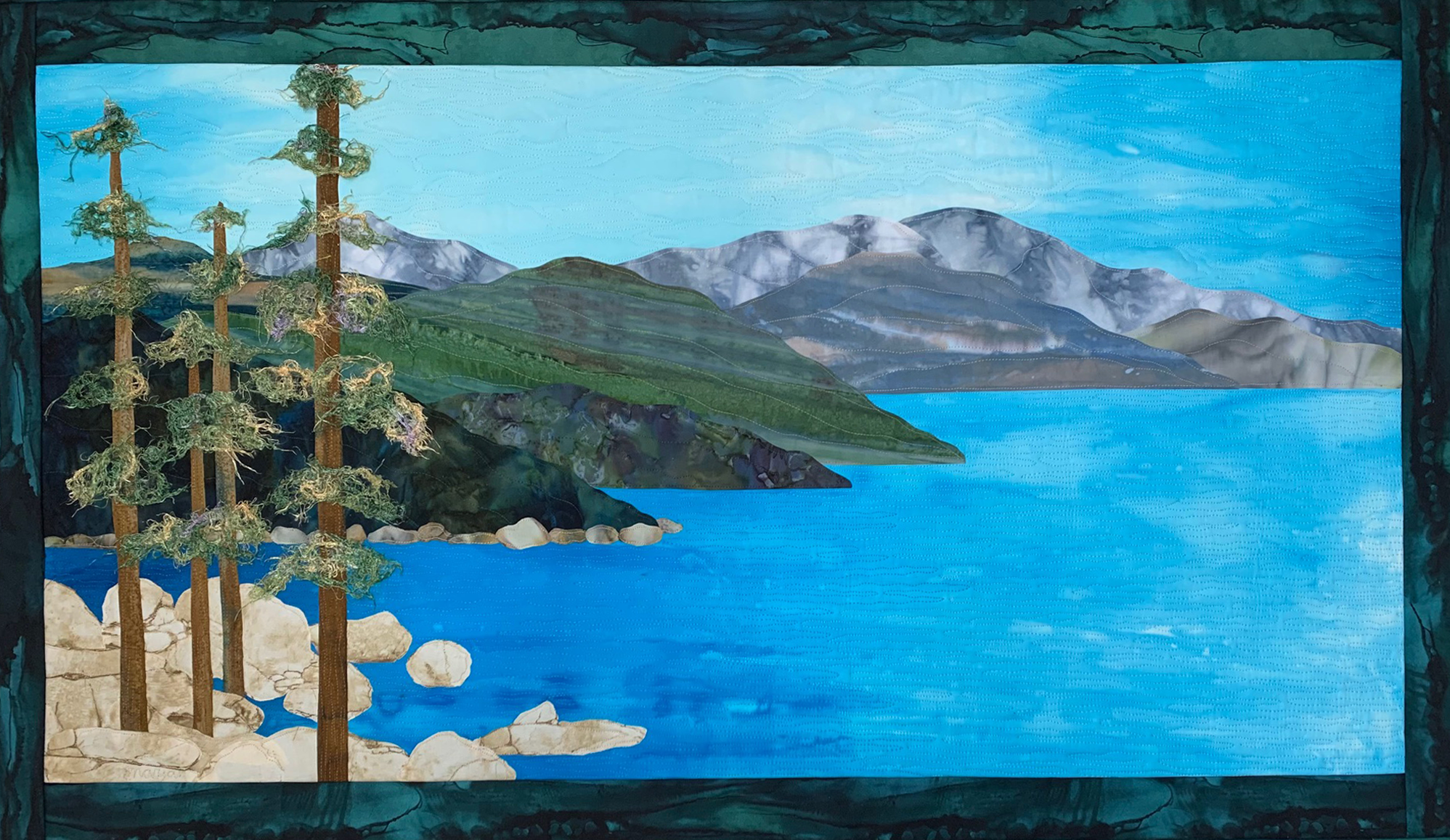 fiberscapes:
quilted landscaped
by marjan kluepfel
October 7 – 30, 2022
Artist Reception: October 14, 6 – 9 PM
Fiberscapes features quilted landscapes by artist Marjan Kluepfel, who has been creating art quilts since 1990. After working in academia for many years, she is now a full-time studio artist in Davis, California. Marjan's works are inspired by the beautiful and varied landscapes that can be found in Northern California. Constructed out of hand-dyed fabrics and machine sewn, her pieces display energetic color and movement which express her adoration of nature and its wonder.