Patricia Prendergast, River Reflection
---
The Pence offers more than 20 high caliber art exhibits per year to the community, featuring the work of local and regional artists.
---
On Display Now
Current Exhibits
SEASONAL GESTURES:
Paintings by Gayle BonDurant
March 1-29, 2022 Receptions: May 13, 6-9 PM
The evocative feel of seasonal change is the catalyst behind Gayle BonDurant's drawings and paintings. She works in several media, from cold wax and oil paintings to graphite and watercolor. In watercolor and ink, her still-life compositions of solitary objects such as a flowering branch or a single piece of fruit are painted to capture the essence of nature. Articulating the subject through color is a key element in these works. In her mixed media panels, BonDurant departs from the observation of nature, applying layers of wax, pigment, and paper to create shifting passages of texture and diffused color.
Work by artists:
In Joanne Andresen's Watercolor Class
May 1-31, 2022
The students who participated in this exhibit of watercolor paintings come from various art experiences. It seems everyone had tried watercolors at some time even if it was with a set of paints in a metal tray used in elementary school. Some of the students are more experienced than others which makes for a collegial atmosphere of sharing ideas and even materials.
The class progresses through the basic elements of art such as composition, values, and color. The group puts an incredible amount of effort into completing weekly assignments. I credit that effort with their amazing growth as artists before and during the pandemic. This is a wonderful group of people who are delightful to work wit. – Joanne Anderson. Instructor.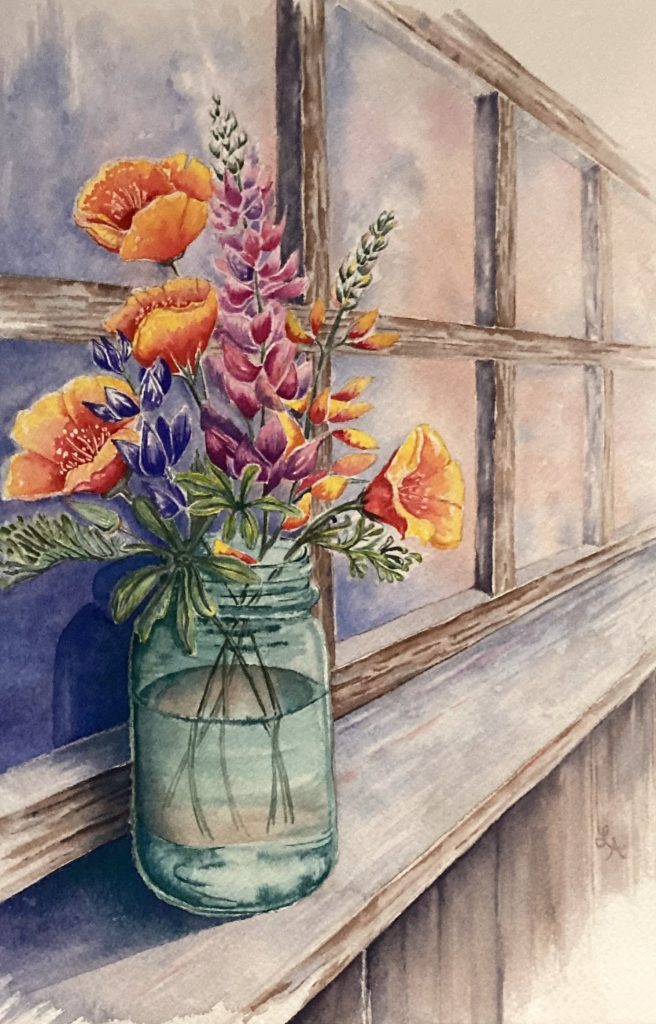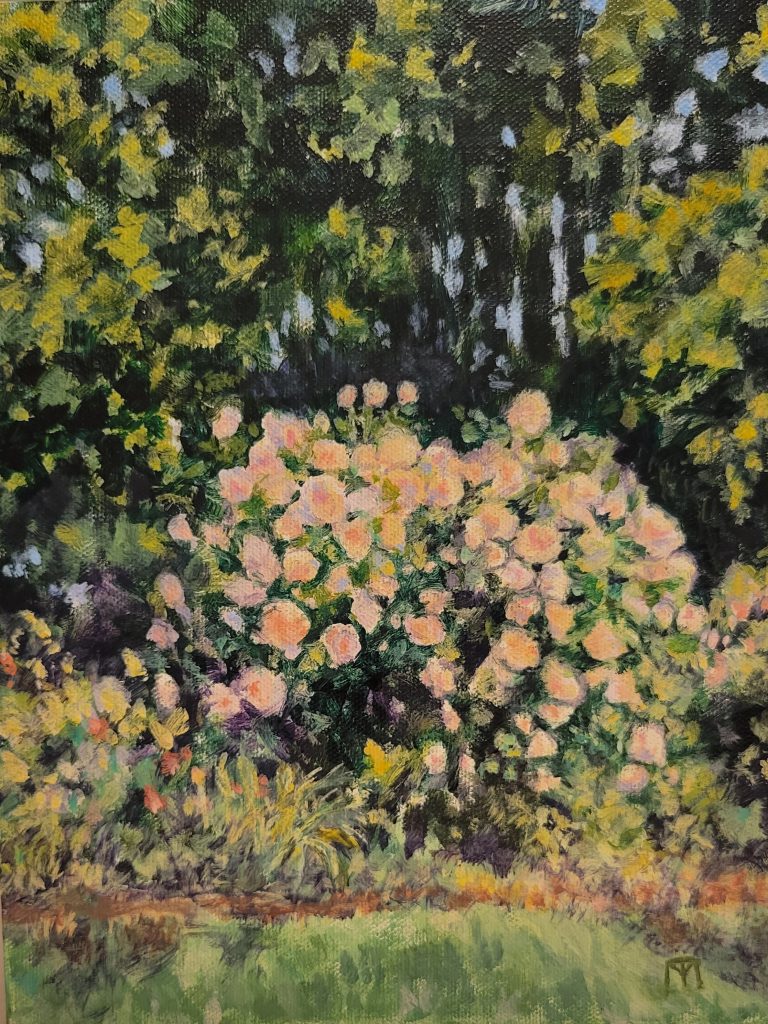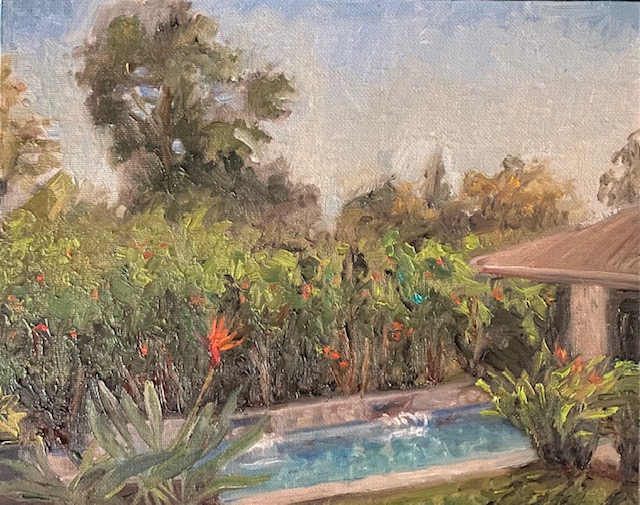 GARDEN TOUR:
Landscape Paintings
March 24 – June 24, 2022 Receptions: June 10, 6-9 PM
As an essential part of our Garden Tour event on May 1st, seven local artists participated in creating distinct views of the gardens on view. Painters Leslie DuPratt, Rhonda Egan, Karen Fess-Uecker, Kathleen C. Gamper, Chris Kidd, Marlene Lee, and Mary Kobashigawa worked in various media, from oils and acrylics to watercolor paint. (An eighth artist, Natalie Mackenzie, also demonstrated how to spin wool.)
Visitors were able to see artists onsite as they developed their work, and each artist chose a favorite area of their garden. From close-up views of a few plants to paintings that captured a wider panorama, each artist created a unique vision of the homeowner's garden. Luckily, they didn't have to battle rain or wind this year, but it is challenging even in good weather to work in a public setting. We are grateful to the artists who dedicated their time during Garden Tour, and for the ability to display their completed paintings.