Patricia Prendergast, River Reflection
> CURRENT EXHIBITS
> UPCOMING EXHIBITS
> PAST EXHIBITS
> CALL FOR ARTISTS
> LAYAWAY PLAN
---
The Pence offers more than 20 high caliber art exhibits per year to the community, featuring the work of local and regional artists.
---
On Display Now
Current Exhibits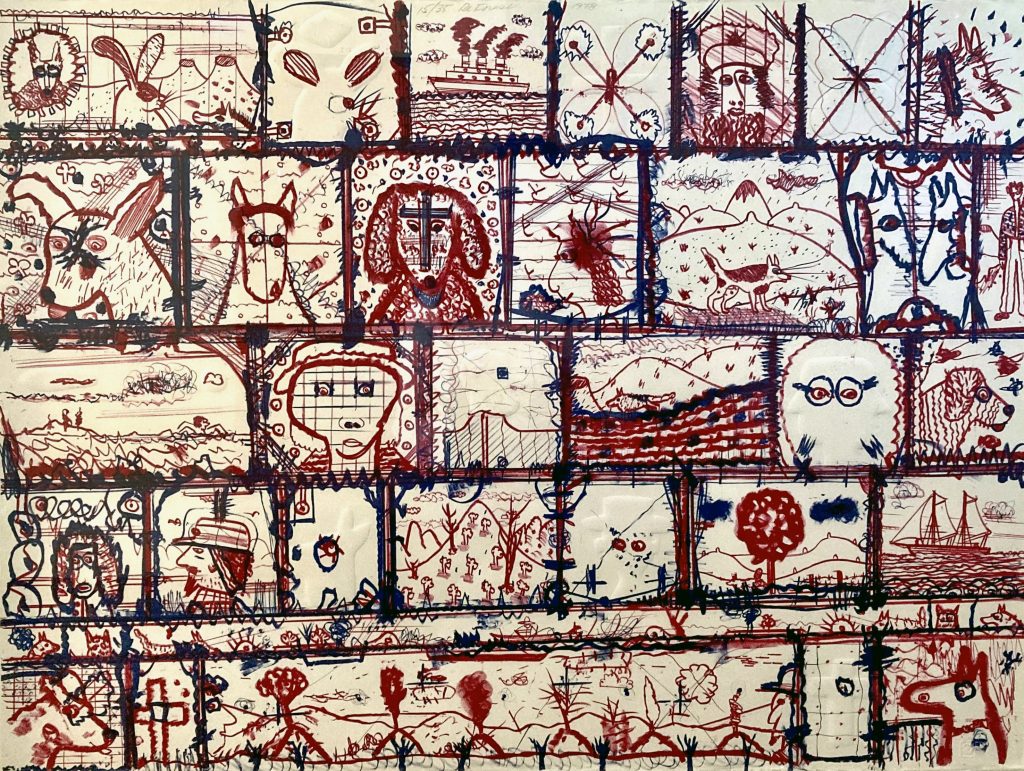 First Impressions:
EARLY PRINTS BY ROY DE FOREST
November 12, 2021- January 7, 2022
Reception: November 12, 6-9 PM
First Impressions offers a remarkable look at Roy De Forest's early explorations in printmaking. Throughout his career as a prolific painter of worlds full of wonder and exploration, De Forest (1930-2007) was drawn to the process of lithography as a graphic representation of his ideas. This exhibit highlights his explorations with Abstract Expressionism, which began with his studies at the California School of Fine Arts. Studying with painters such as Hassel Smith, Edward Corbett, David Park, and Elmer Bischoff, De Forest created a small body of unique prints in which energetic line and organic shapes merge. De Forest progressed in his career quickly from abstraction to a more narrative style, which he endowed with a cornucopia of human and animal characters, as seen by a grouping of prints from 1965-1994.
Sponsored by Tom Doyle & Kathy Joseph, Bill & Nancy Roe, MAK Design + Build, Brian Gross Fine Art, Inc., Chris & Dana Daubert, Phil & Dawn Daro, Margaret Johns, Frances Leung & Don Yee, Helen Richardson, JoAnn Fowler, Marnelle Gleason & Lou Fox, and Rosemary & George Tchobanoglous.
For more information on Artist Talks Click Here
HOLIDAy MARKET
November 12 – December 24, 2021
Reception: Friday, November 12, 6-9PM
The Pence's annual fine art & craft sale is full of jewelry, scarves, ceramics, and festive holiday items, all created by artists working in our region. Marcia Smith's quirky sculptures and Ian Bassett's elegant pottery will return to the Pence, as well as jewelry by Kristin Anderson, Momo Glass, Deveer's Designs, and Heidi Pauer. Jackie Boutin and Susan Phelan will display their imaginative animal sculptures and dishes. E. Hendren's painted antique small tables and mirrors are delightful pieces for any home. Pence members recieve a 10% discount on all purchases.
The Pence is open daily (including Mondays) during Holiday Market beginning Nov. 5, 11:30- 5PM.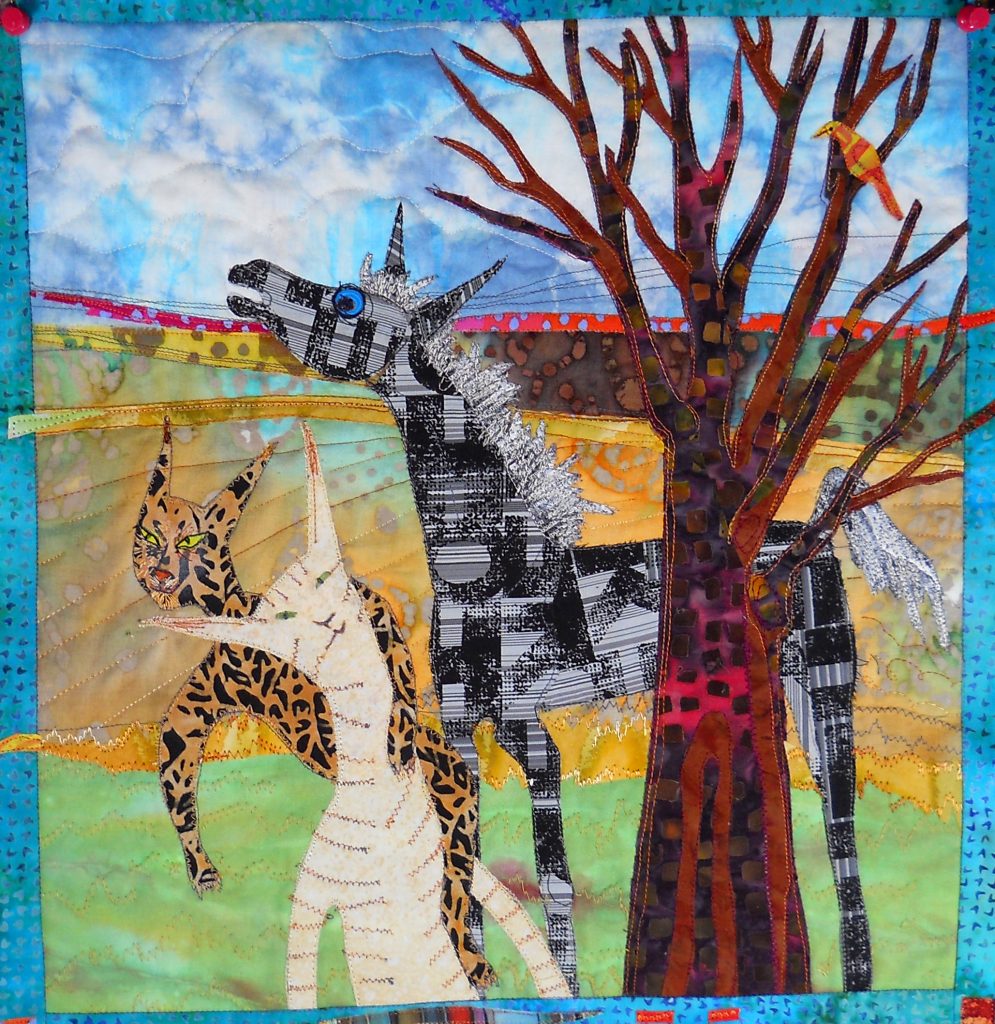 A WHITMAN'S SAMPLER:
QUILTS & CERAMICS BY DAPHNE GILLEN
December 3 -26, 2021
The Pence Gallery presents a one-woman exhibit from December 3-26, 2021, featuring the extraordinary art of Daphne Gillen. Gillen lives in Redwood Valley and exhibits throughout the region, primarily in ceramics and the fiber arts. Gillen has exhibited her work for over thirty years, and this exhibit will be her ninth time exhibiting at the Pence Gallery.
Her art features frisky animals that are reminiscent of folk art, with their lively expressions and playful actions. Gillen's ceramic work on display includes a wide variety of forms, from vases and sculptures to teapots. Her small-scale art quilts will charm and impress viewers by her ability to create a scene with bits of fabric and thread.
Please join us to meet the artist at a free 2nd Friday ArtAbout Reception on Friday, December 10 from 6-9 PM. Come to see her exhibit and enjoy a glass of wine with friends while supporting a local Gallery.