Patricia Prendergast, River Reflection
---
The Pence offers more than 20 high caliber art exhibits per year to the community, featuring the work of local and regional artists.
---
On Display Now
Current Exhibits
Holiday Market
November 11 – December 24, 2022
Reception: November 11, 6-9 PM
The Pence's annual Holiday Market is the perfect place to shop for one-of-a-kind gifts & support local artists. This holiday gift giving season, the Pence will showcase a wide variety of hand-made crafts and original works of art. On view will be gorgeous scarves, pottery, prints, paintings, clothing, and more, all to satisfy your need to find unique, interesting artful gift items. Over 30 artists' work will be on display, and Pence members always get 10% off.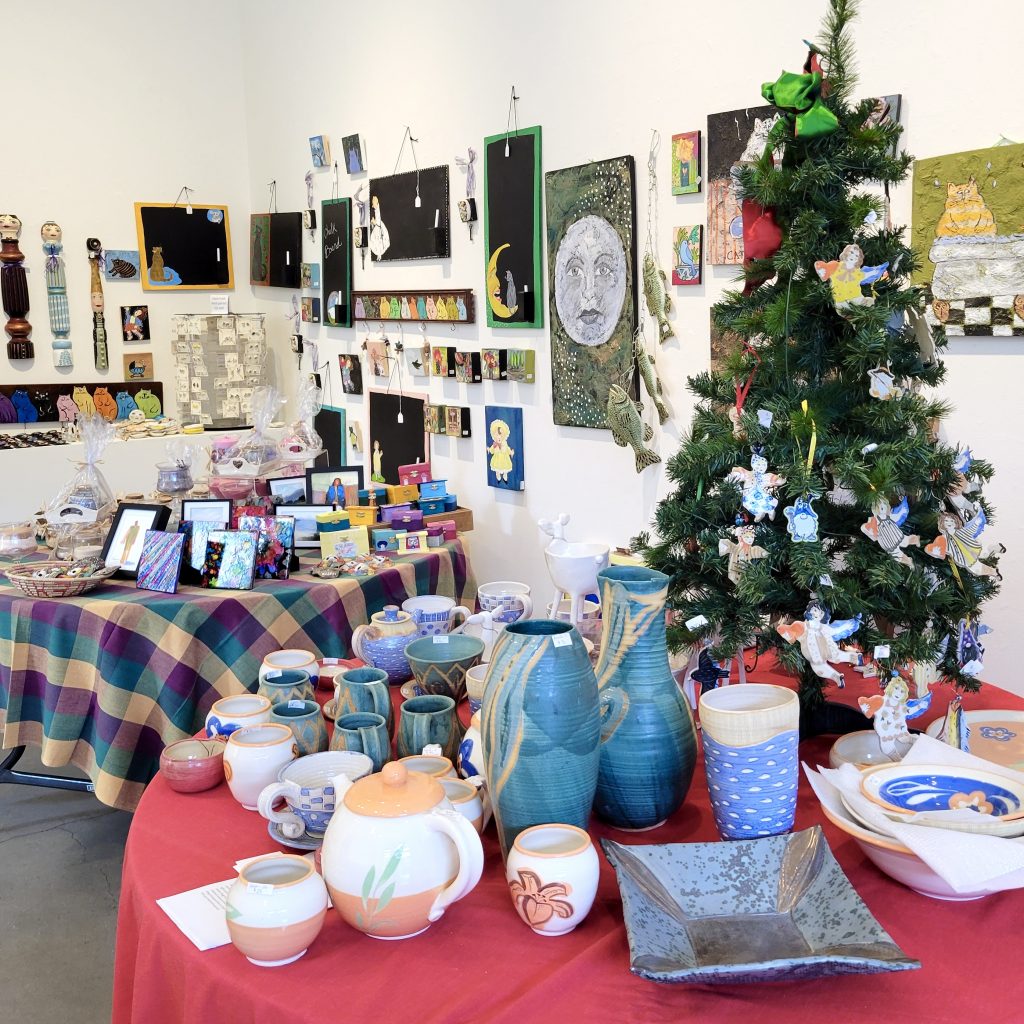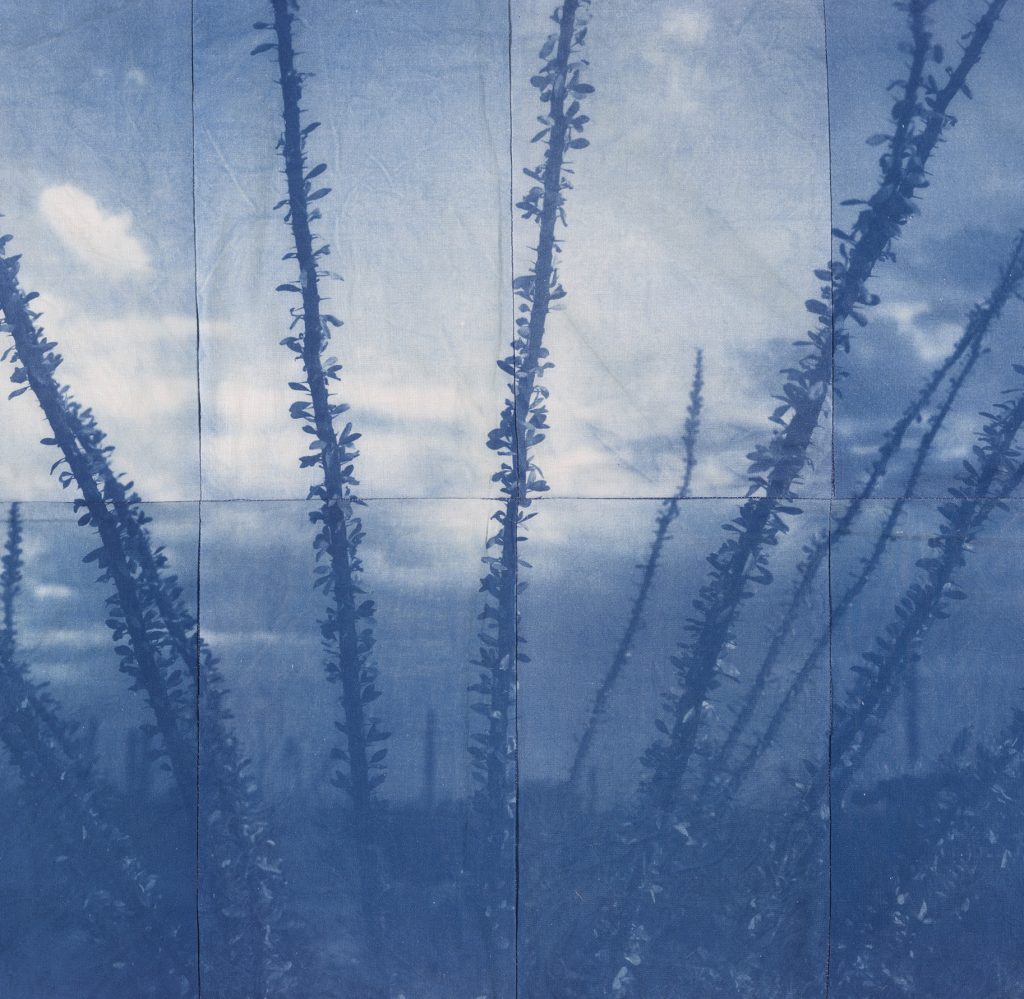 Desert Smybols
Stairway Collection
November 1 – 30, 2022
Reception: November 11, 6-9 PM
"Focusing on themes of time, memory, and our human interaction with the land, my work preserves the landscape through film photography and historic photographic processes. During the 2020 shelter in place I was forced out of my studio and darkroom. I began experimenting with the cyanotype process; a cameraless contact printing process utilizing the sun to expose the image on to fabric and water to develop and fix it. Wanting to combine my photographic imagery and textiles, I thought back to my late aunt and the wall tapestries that hung in the stairway landing in her home. I create a large digital negative from a scanned film image then divide the larger image into equal sections. Each individual segment is printed on a piece of 8 inch x10 inch cyanotype coated white quilting cotton. The imagery of the iconic plants depicted on the quilts were taken over the past two years in the Mojave and Sonoran deserts. The blue monochromatic images reveal the desert landscape's otherworldly features."

– Artist statement by Christine Huhn