Patricia Prendergast, River Reflection
---
The Pence offers more than 20 high caliber art exhibits per year to the community, featuring the work of local and regional artists.
---
On Display Now
Current Exhibits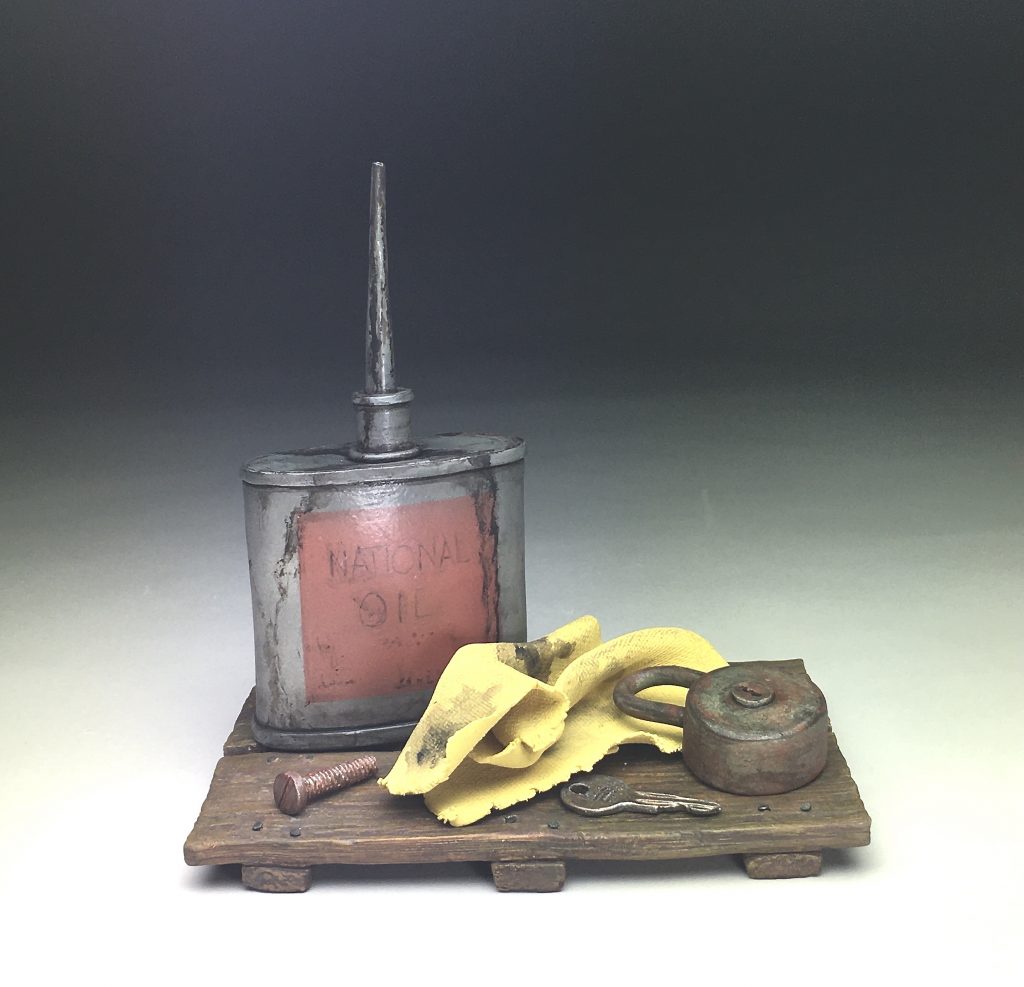 Moments in Time & Space:
Ceramics by Claudia Tarantino, Daniel Alejandro Trejo, and Bill Heiderich
April 14 – June 12, 2023
Reception: April 14, 6 – 9 PM
Ceramic artists Claudia Tarantino, Daniel Alejandro Trejo, and Bill Heiderich share an interest in capturing the changing quality of time. In her exquisite trompe l'oeil sculpture, Claudia Tarantino attempts "to capture moments in time, past and present." Representing keepsakes such as photographs, toys, and children's shoes, she creates tableau to access our collective memories. Bill Heiderich reinterprets vessels by using shapes derived from traditional pottery. As stage sets of movement and tension, Heiderich is interested in change and the passage of time seen in ordinary objects. Daniel Alejandro Trejo's ceramic forms play with enclosure, as they frame internal and external space. In all, Moments in Time & Space offers a varied look at how three artists depict change within the boundaries of form and time.
Sponsored by Bill & Nancy Roe
Home: Mixed Media Paintings
by Susan W. Brady
May 12 – June 11, 2023
Reception: May 12, 6 – 9 PM
Susan W. Brady's landscapes are a hybrid of painting, collage, and photography. Originating with a digital image, her work builds upon the photograph by collaging layers of handmade papers, dye, and oil paint. The world she shares is full of the bounty of nature captured in our local area.
Sponsored by Wil Uecker & Karen Fess Uecker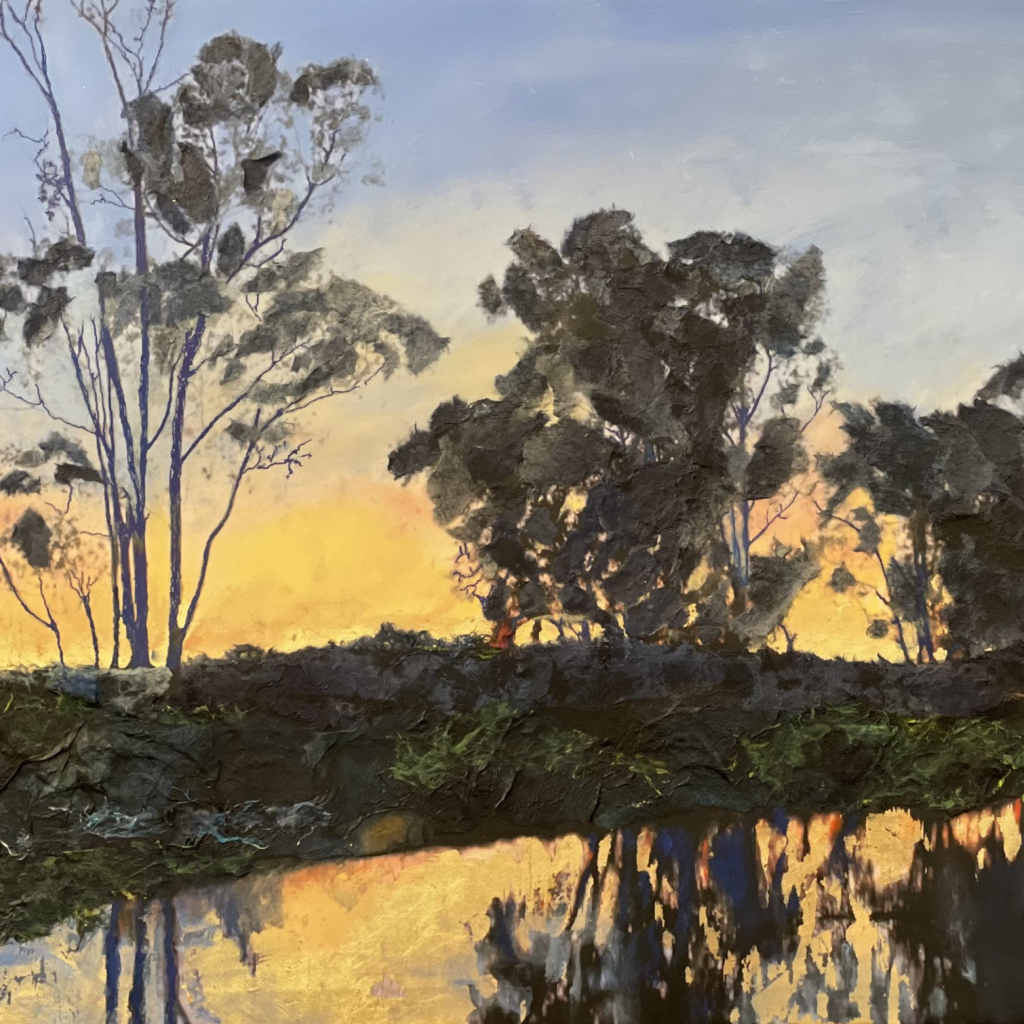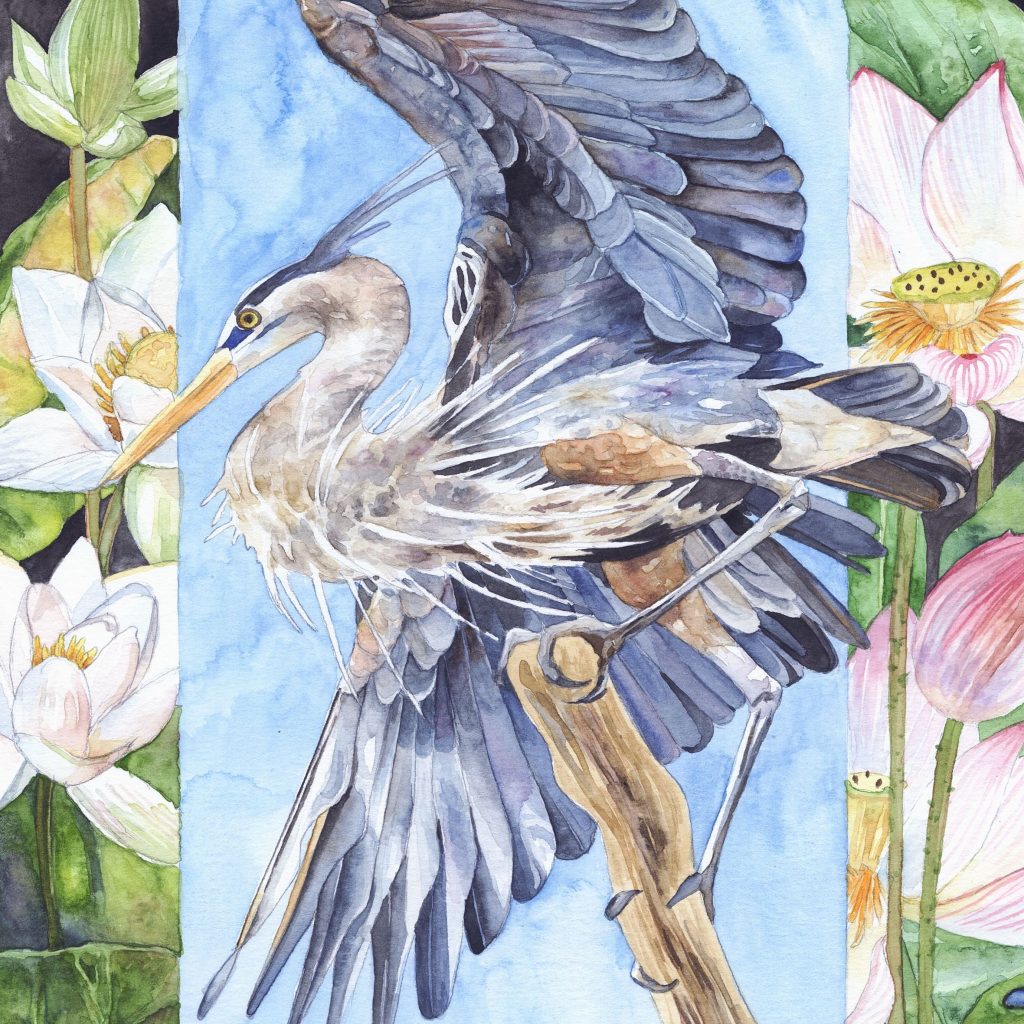 Wandering Thoughts: Paintings by Dawn Star Wood
May 5 – June 25, 2023
Reception: May 12, 6 – 9 PM
Dawn Star Wood's captivating watercolor paintings are on display this spring at the Pence in an exhibit titled Wandering Thoughts. Wood portrays the dreamy interior world of women lost in thought or asleep, complete with stars, moons, and other signs of the cosmos. She also finds equal inspiration in subjects like vintage cars, motorcycles, and advertisements, of which she paints close-up views that show her skill at capturing reflection, rust, and age. These images create a world that is at once magic and real, spurring us as viewers to delve further into its beauty and mystery as seamlessly articulated by the artist.
Garden Tour:
Plein Air Paintings
May 25 – June 25, 2023
Reception: June 9, 6 – 9 PM
As an essential part of our Garden Tour event on May 7th, seven artists participated in creating distinct views of the selected gardens. Artists Kathleen Gamper, Barbara Smithson, Raquel Cox, Marie-Therese Brown, Sophie Banspach, Allison Spreadborough, and Teresa Steinbach-Garcia worked in different media, from oil and acrylic paint to watercolors. From close-up views of a few plants to paintings that capture a wider panorama, each artist created a unique vision of the homeowner's garden.
Kathrine Lemke Waste's watercolor Along the Fireline, which served as the cover image for Garden Tour, is also included in the display upstairs at the Pence.