Phil Gross, Arboretum Stroll
---
garden tour
A Davis-wide self-guided tour of 7-10 art gardens, celebrating innovation, beauty, and creativity in the outdoors. Gardens change yearly, and all proceeds benefit the Pence.
---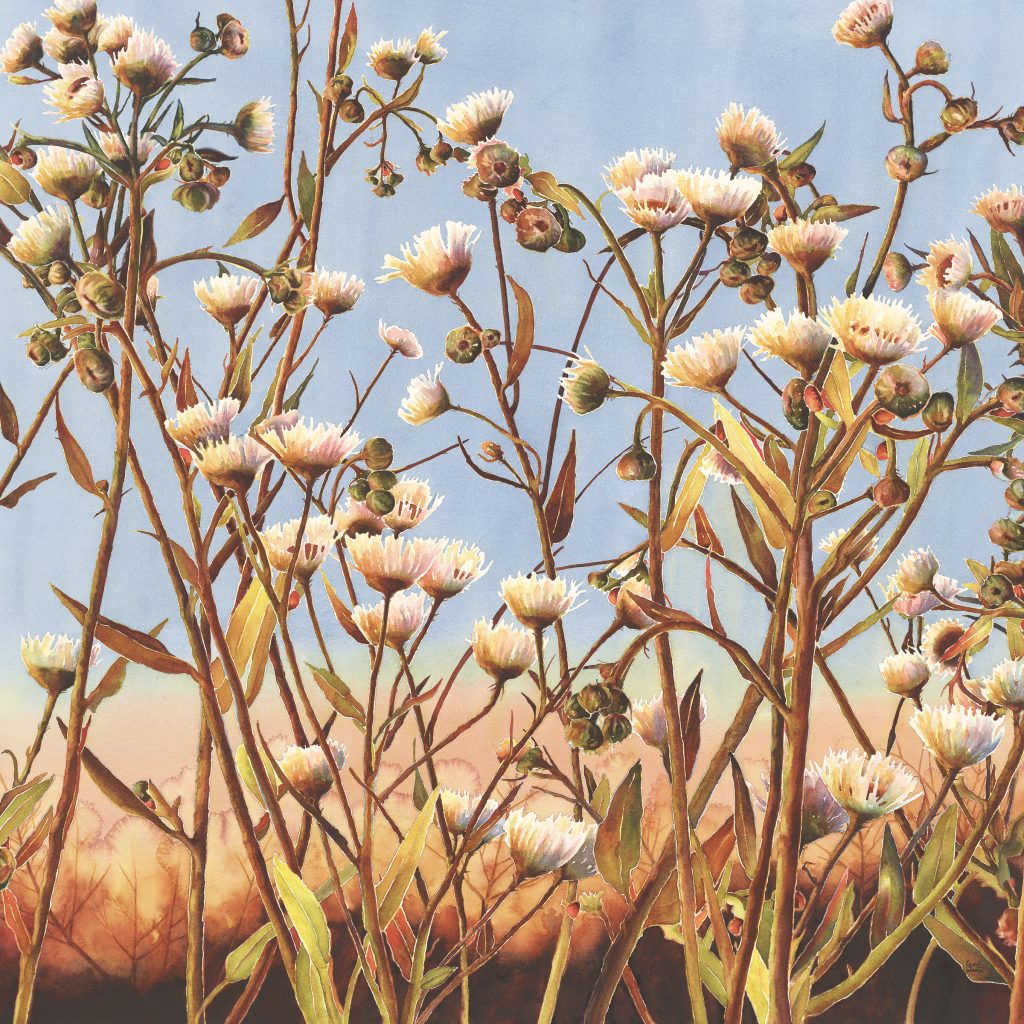 30th Annual Pence Gallery Garden Tour
Sunday, May 7, 2023
Noon to 5 PM
Enjoy a self-guided tour through five charming private gardens in Davis on the Pence's Garden Tour. Watch painters Allison Spreadborough, Sophie Banspach, Barbara Smithson, Teresa Steinbach-Garcia, Marie-Therese Brown, Kathleen Gamper, and Raquel Cox create beautiful landscapes right before your eyes. Enjoy learning about plant selection and landscaping from Yolo County Master Gardeners.

Attendees can stop by the Pence to purchase art for the garden, or to pick up a snack bag (limited to the first 200 people) with special discounts and treats.
Garden Tour Tickets: Tickets are are available for purchase online through our website starting April 5 or in person starting April 7. They are $30 ($25 members, $35 day of event) and are sold through Redwood Barn, Newsbeat, and the Pence Gallery. Tickets purchased online are available for pickup at the Pence starting April 7 or can be mailed to you. This event provides essential funds to support the mission of the Pence Gallery, a nonprofit art organization.

Sponsors: Bill & Nancy Roe, Bonnie & Kit Lam, Kim Eichorn/Lyon Real Estate, MAK Design + Build, Tandem Properties, Anne & Dave Hawke, Andy Gagnon Landscapes, Inc., Chris Corbett Design, Dick & Carol Bourne, Henry & Kathy Thornhill, John Lescoart & Lisa Sawyer, Jim Gray & Nahz Anvary/Kidder Mathews Commercial Real Estate, Miridae, Pam Marrone & Mick Rogers, Redwood Barn, Kristin Kelleher-Wong, Mary Brooks, Barbara & Craig Smithson, Christine Bruhn, Cynthia Gerber, Diane Lardelli/Coldwell Select, Jamie Madison, Mike & Judy Davis, Roger & Claudia Salquist, and Richard Michelmore.
Art in the garden sale
11:30 AM – 4:30 PM (open to all)
This sale will take place in the Pence's courtyard behind the gallery. Purchase whimsical figures, totems, fountains, steppingstones, and hand-crafted gift items by local artists Judy Catambay, Donna Lemongello, Marcia Smith, Nik Joshi, and Sandy Whetstone, among many others, perfect for Mother's Day!