Phil Gross, Arboretum Stroll
---
ARTABOUT
Join us and other venues every 2nd Friday for receptions!
---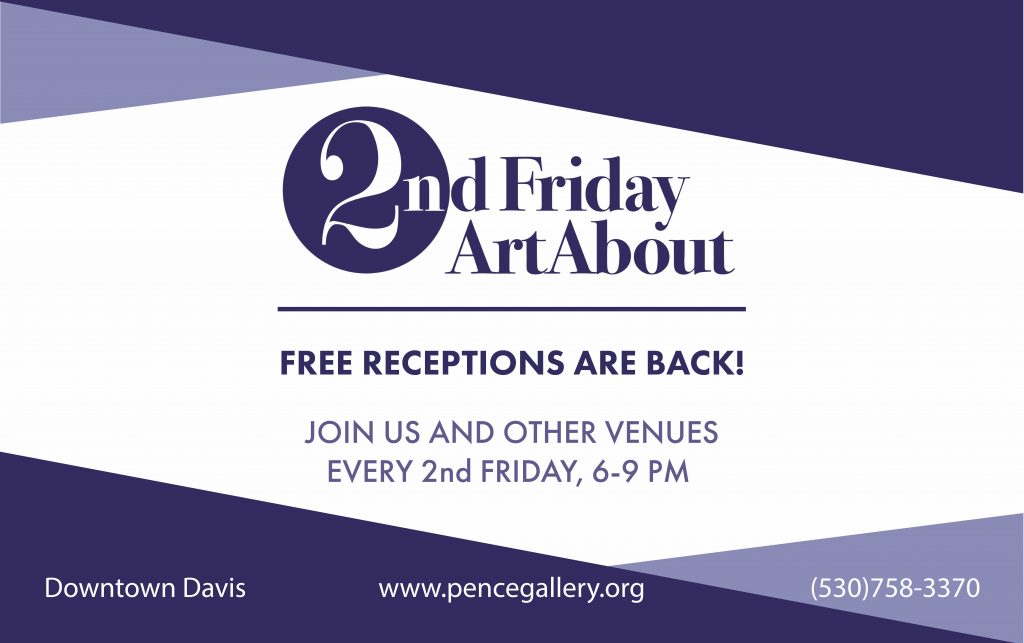 This event, titled 2nd Friday ArtAbout, is a wonderful celebration of new exhibits, which are held at various locations throughout downtown Davis.
Our partners, Logo's Books and The Artery, hold their receptions that night as well, and all venues are listed on a flyer available on the Tuesday before ArtAbout at each venue. At times, other activities may take place, such as music, food and wine, etc., however due to COVID concerns, food and wine are usually not served. Businesses in the downtown core may also host an artist and participate in this event. For more info, call Natalie at (530)758-3370, or email [email protected]
Sponsored by the Pence Gallery, the Davis Downtown Business Association, and Bohéme Used Clothing & Gifts. ArtAbout is supported, in part, by a grant from the City of Davis Arts & Cultural Affairs program.