Phil Gross, Arboretum Stroll
---
Treasure Sale
An Art-Inspired Rummage Sale
Our annual Treasure Sale at the Pence is a great event for those who need to get rid of unwanted jewelry, art, collectibles, antiques, clothing, small furniture, rugs, books, frames and more. All proceeds from this sale, which takes place at the Gallery, support the Pence's exhibit and education programs.
---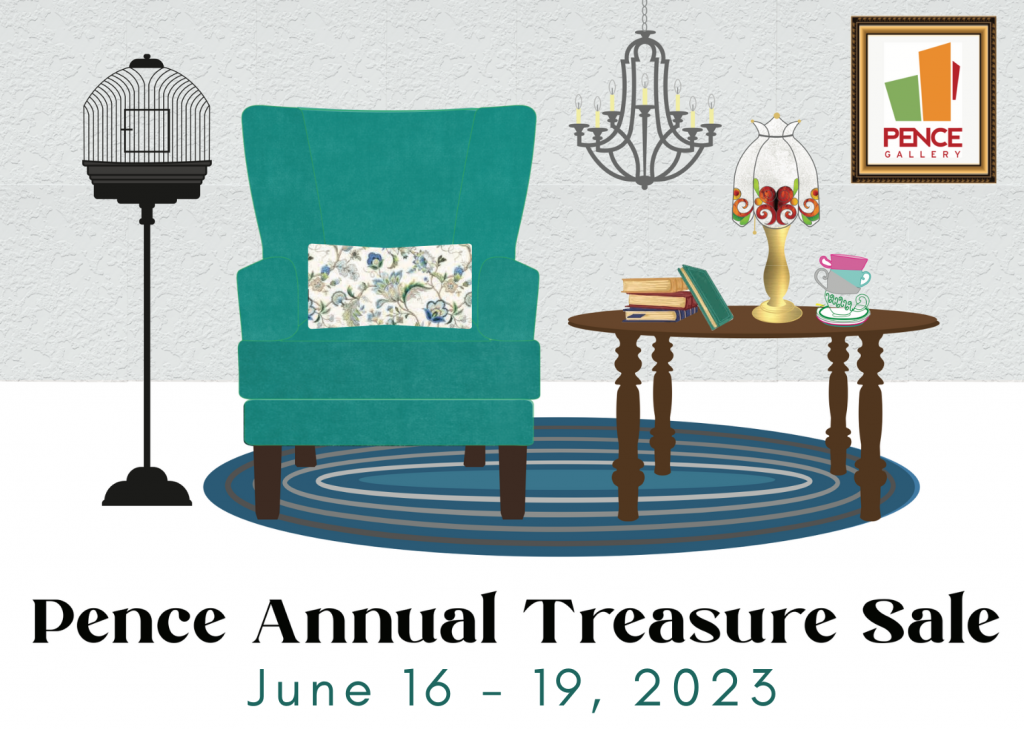 June 16 – 19, 2023 | 11:30 AM-4:30 PM
Our annual Treasure Sale is a great event for those who are looking to downsize those unwanted family heirlooms. If you'd like to donate jewelry, clothing, art, small furniture, collectibles, rugs, vintage items, and more, please check back for times and information for our 2024 sale!