Phil Gross, Arboretum Stroll
---
Treasure Sale
An Art-Inspired Rummage Sale
Our annual Treasure Sale at the Pence is a great event for those who need to get rid of unwanted jewelry, art, collectibles, antiques, clothing, small furniture, rugs, books, frames and more. All proceeds from this sale, which takes place at the Gallery, support the Pence's exhibit and education programs.
---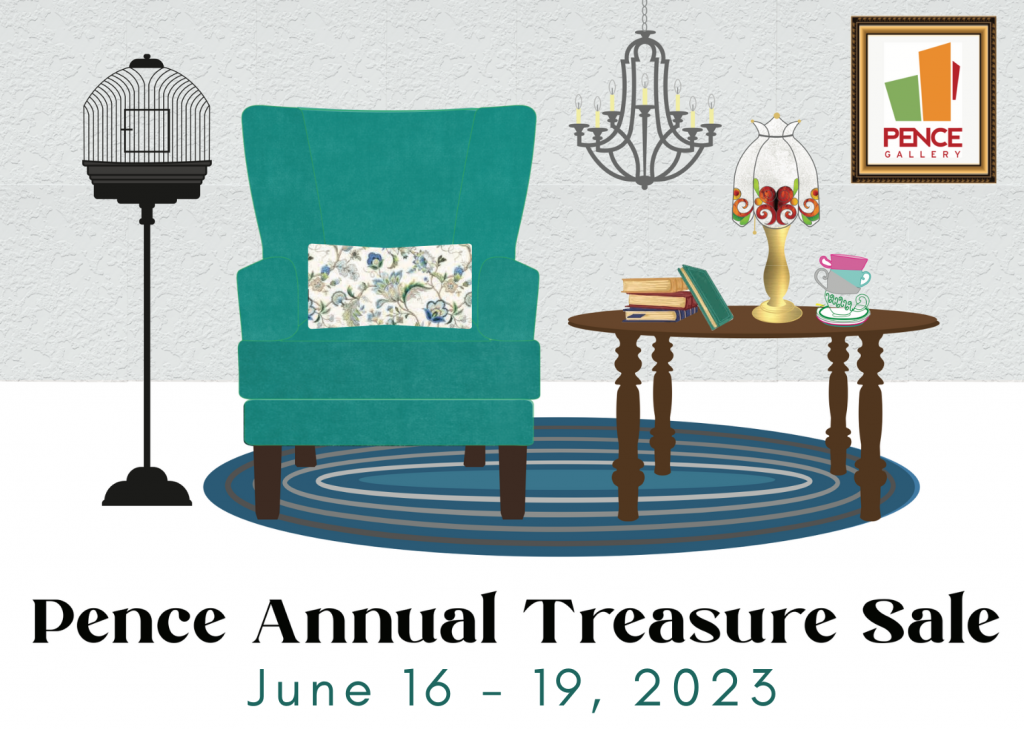 June 16 – 19, 2023 | 11:30 AM-4:30 PM (closes 3 PM last day)
Our annual Treasure Sale is a great event for those who are looking to downsize those unwanted family heirlooms. If you'd like to donate jewelry, clothing, art, small furniture, collectibles, rugs, vintage items, and more, we encourage donations during the drop-dates of June 12-15.
Drop-off Dates: June 12 – 15, 11:30 AM – 4:30 PM
No need to call before drop-off during these dates, and all donations will receive a tax donation form. Please no glassware, books, large furniture, or broken items.
HUGE DEAL on June 19, the last day of Treasure Sale – fill up a bag with items you want and only pay $5!