---
ARTABOUT
Join us and other venues every 2nd Friday for receptions!
---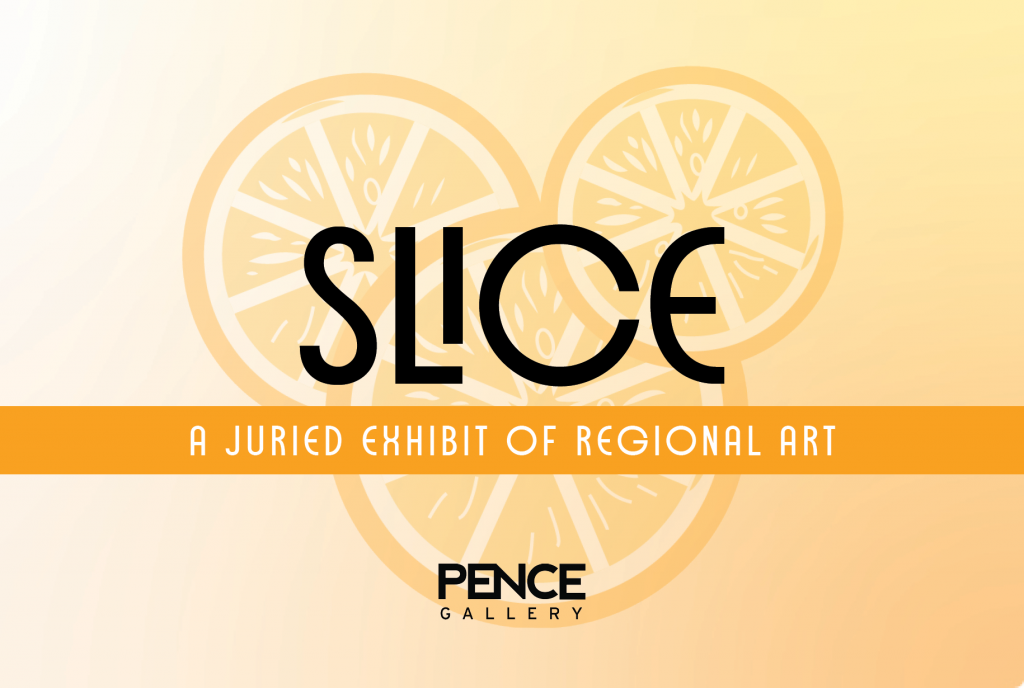 The Pence's Slice exhibit is open to all artists residing in California, and is juried this year by artist, writer, and curator Chris Daubert. Daubert has exhibited his drawing, paintings and large multi-media installations locally and nationally for many years. His work has been shown at the Yerba Buena Center in New York, and the Crocker Art Museum in Sacramento, among many other locations. He has also served as the curator of the Richard L. Nelson Gallery at UC Davis and the Gregory Kondos Gallery at Sacramento City College.
The exhibit showcases art that is conceptually thoughtful, technically skilled, and representative of contemporary trends in art. Work may be in any medium except for video or sound, but must not exceed 36″ wide for 2D work. There are no size restrictions for three-dimensional work. Accepted work should be original and completed within the past five years. To apply, submit 1-3 images at www.callforentry.org, and pay an application fee of $30 ($35 for non-Pence members). The deadline for entry online May 13, 9 PM PST.